It's Spring!
When I lived in West Texas, spring was the beginning of dirt (no, it wasn't dust) storms and tornados.  The red tulips on Memorial Circle at Texas Tech would last about two days before the wind turned them into bare stalks.  It was rather sad.
In the Hill Country, spring brings redbuds blooming, my tulips coming up (with petals intact) and daffodils.  It is an improvement.  I have gotten my container garden (also know as the vegetative hunger games) started.  
My mother used to do serious Easter/spring decorating.  I am hoping to get three bunnies and an egg or two out.  Then, they will probably stay out until Christmas.  At that point, I will hang a red bow on them and call it good.  My mother's daughter I am not--at least in terms of decorating. 
In the store we are in full spring mode.  We have brought in work by a fairly new artist for us - Vicki Sawyer.  Some of you may remember her Christmas items.  She paints animals with hats and other adornments.  I had to get the mug with the sheep with goldfinch earrings.  I have both, so it seemed appropriate.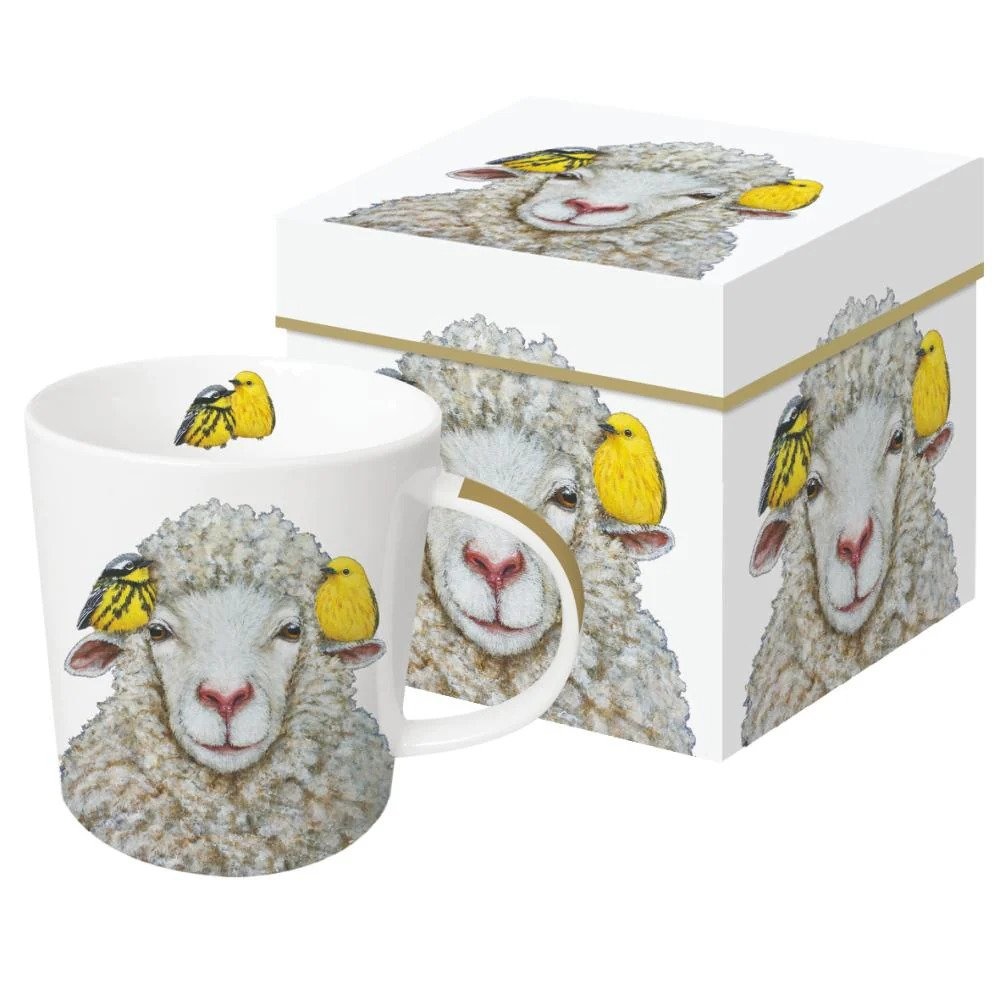 We have also gotten in some wonderful napkins and a great selection of mugs - all of which are gift boxed.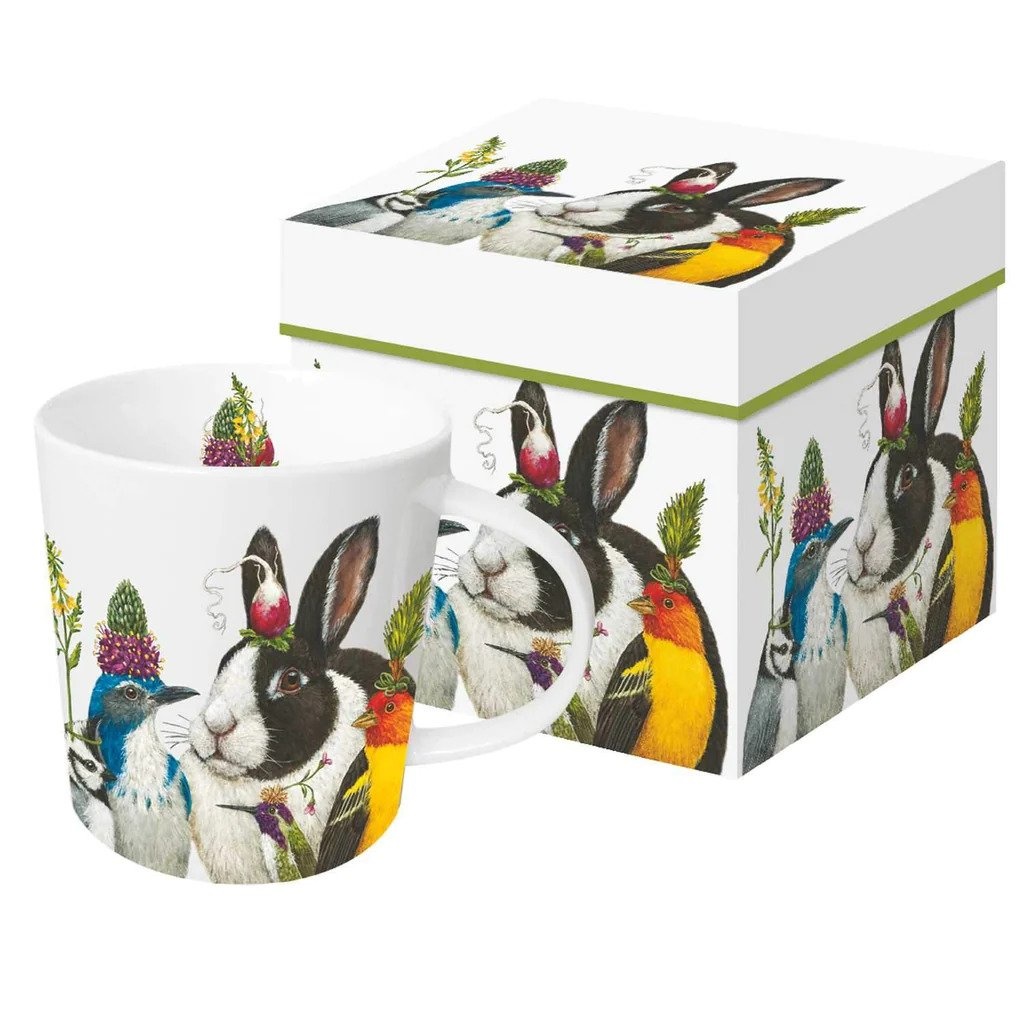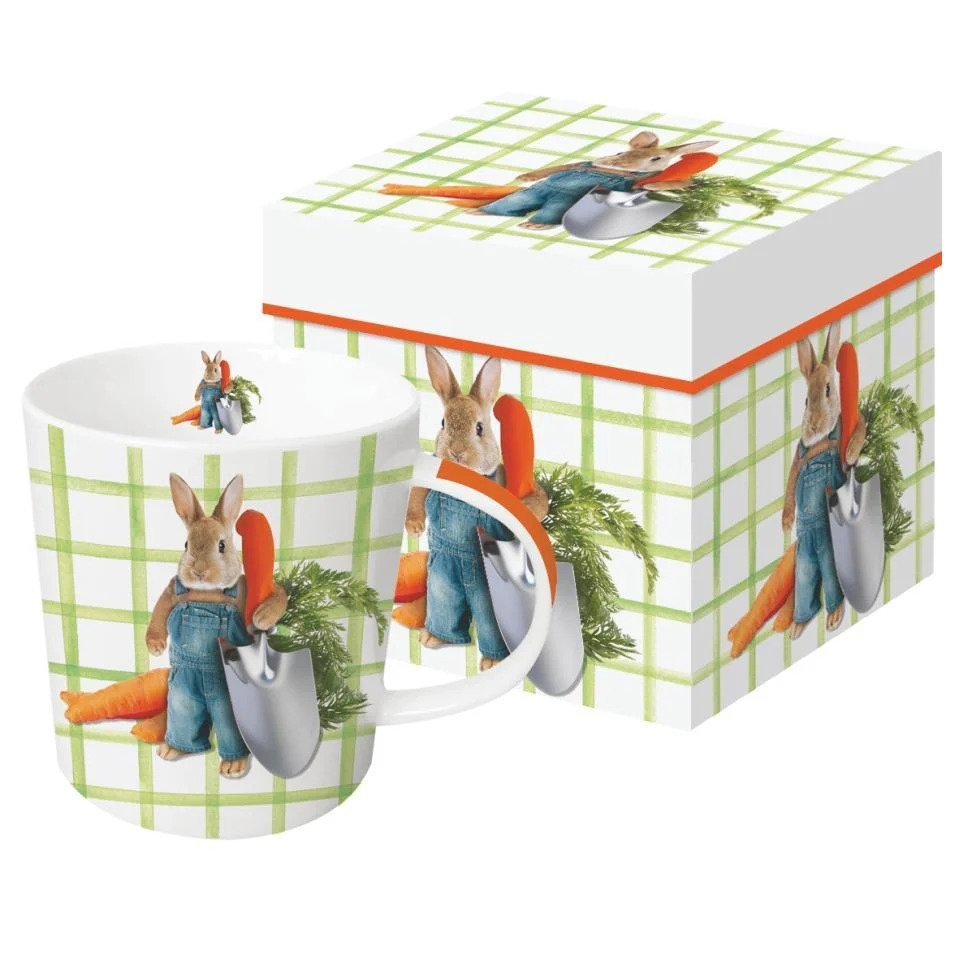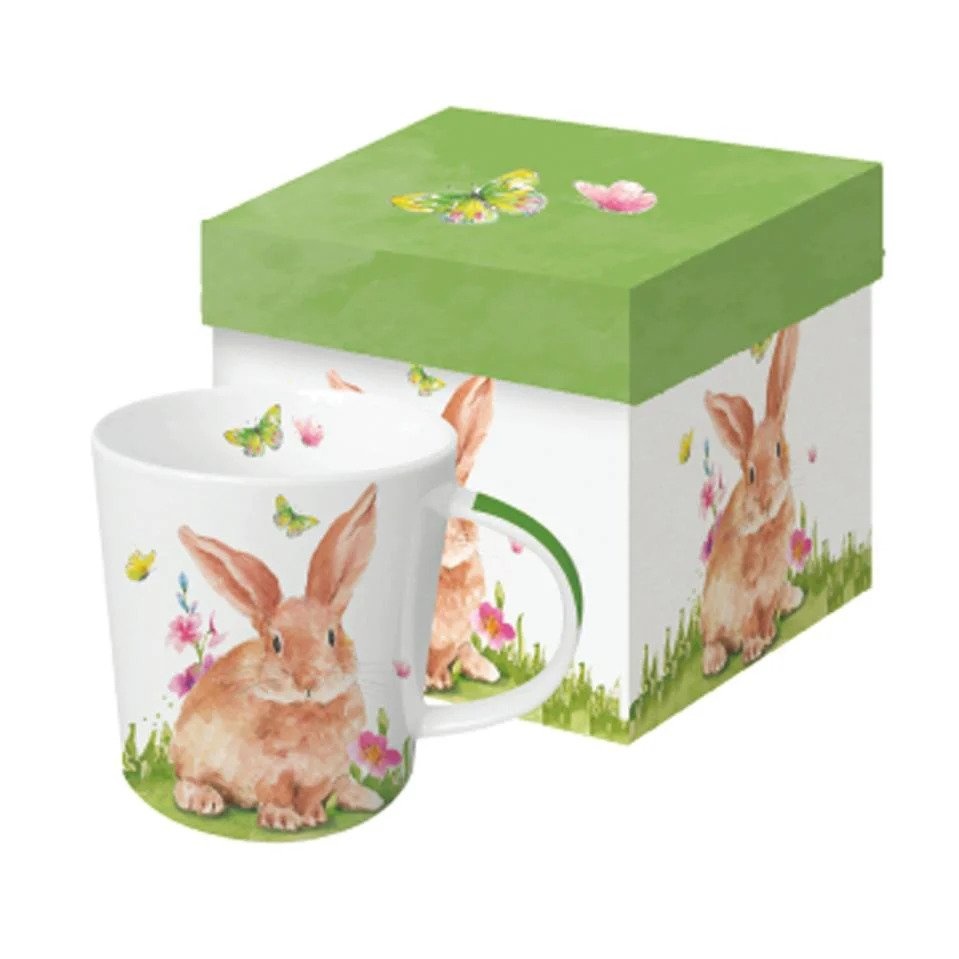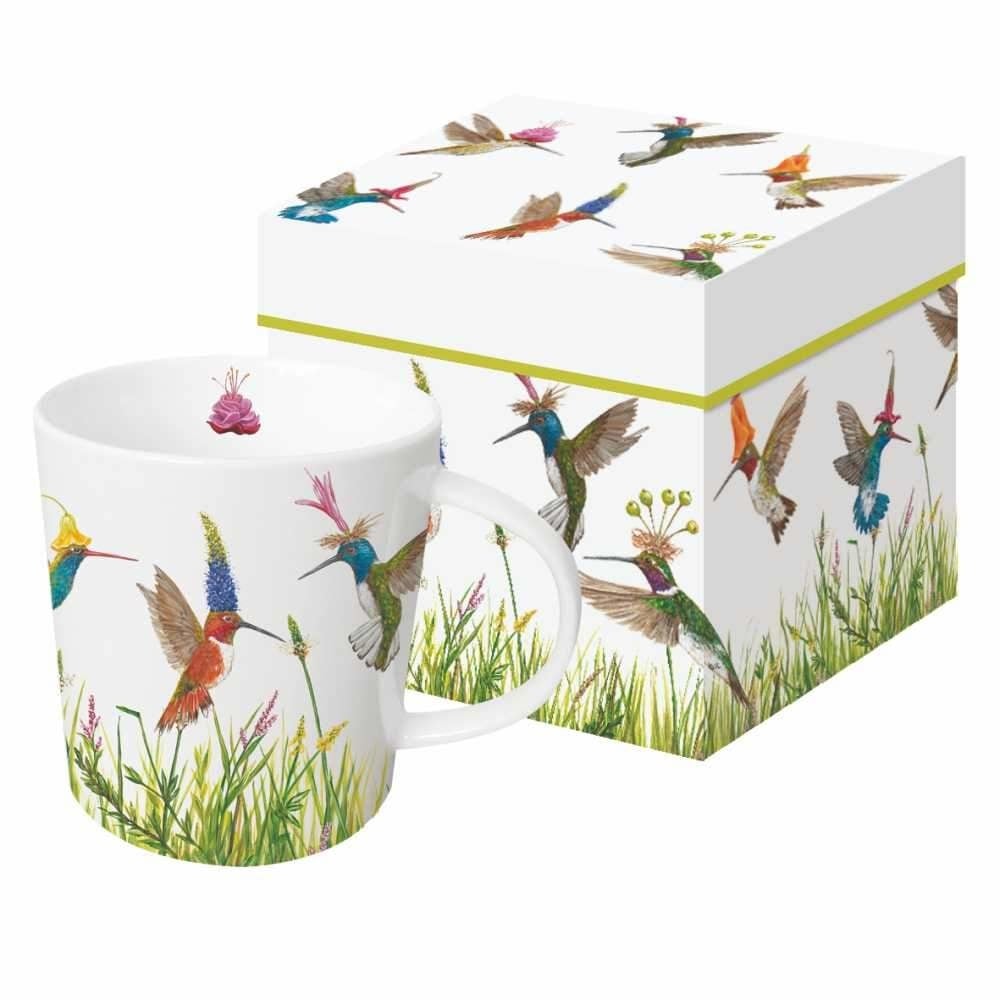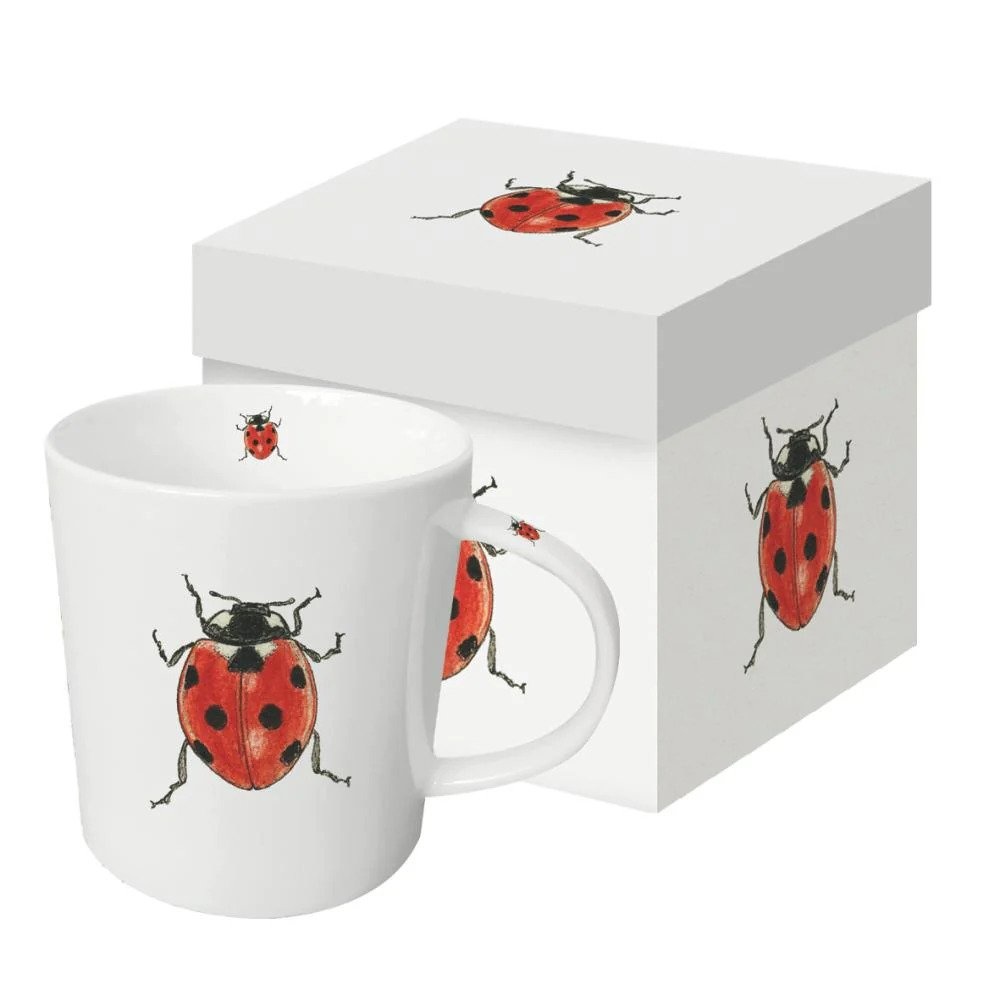 Talk about the perfect gift - wrapped and ready to go!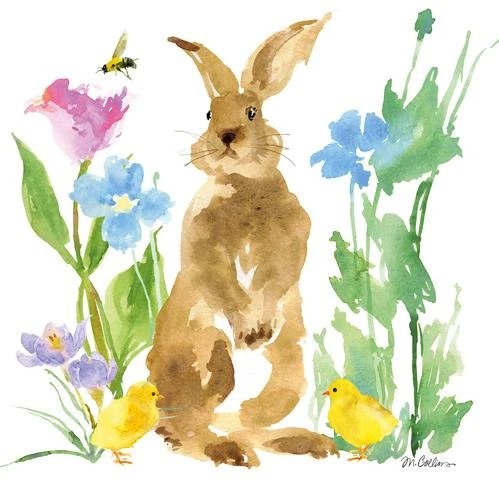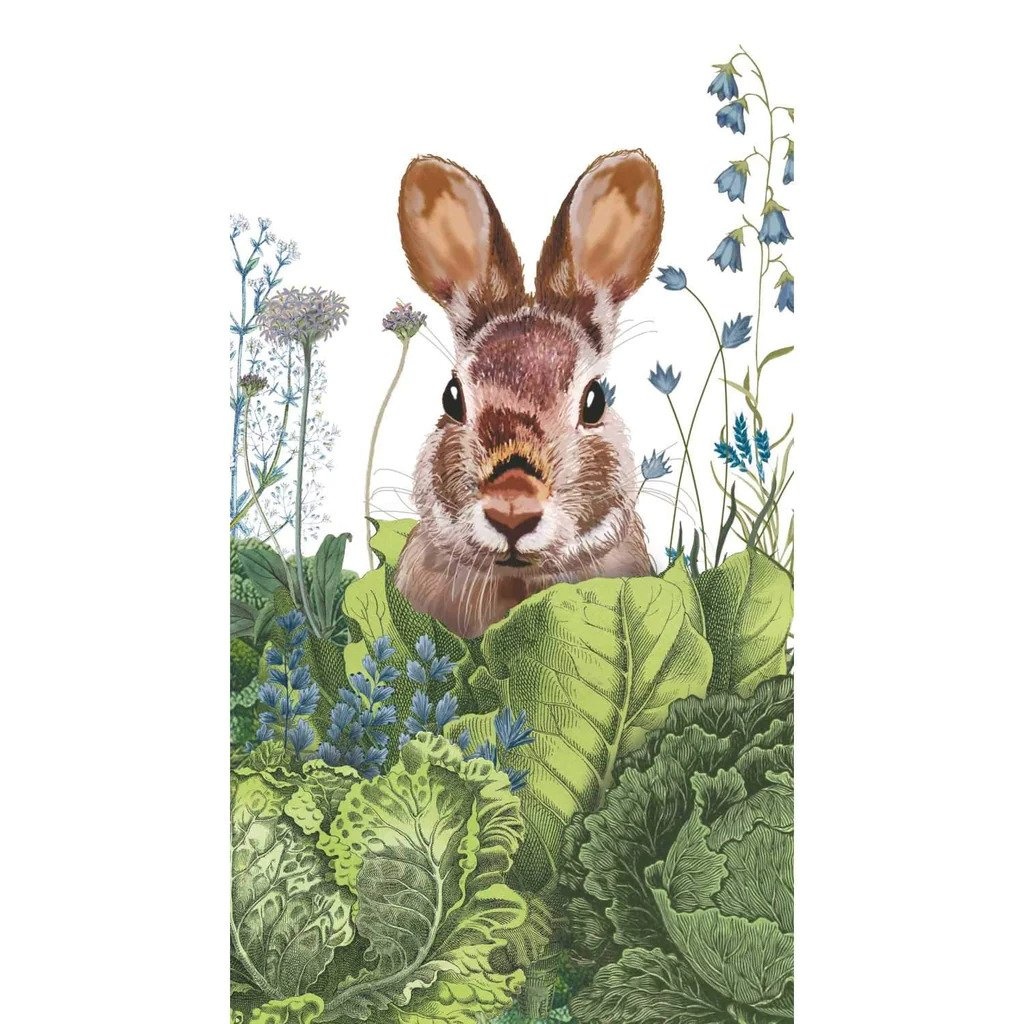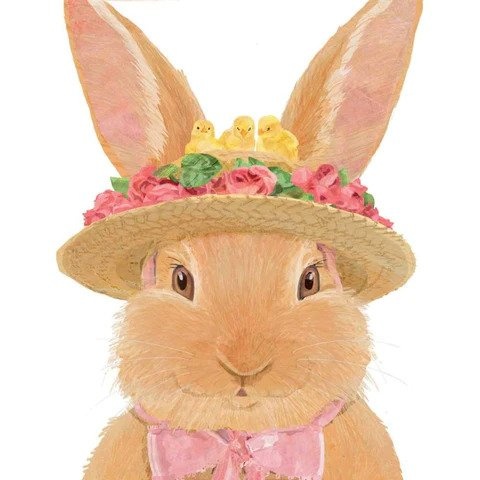 We love these napkins - they are perfect for Easter and spring.  There are also other designs available.
Let us help you set your table.  We also have new tablecloths, napkins, and placemats.  While some of might not be the best at decorating our own homes, we love helping you with yours.  
Let us know how you decorate for this time of year.  We'd love to hear your ideas.
Victoria